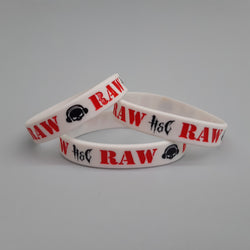 ⚕️⚕️HARD&CLASS SILICONE BRACELET RAWSTYLE🖤 INCREDIBLE AND POWERFUL DESIGNS OF ALL HARD STYLES AND EXCLUSIVITIES IN HARD CLOTHING AND MERCHANDISE FROM THE MOST TOP DJS⚕️⚕️

·The best hardcore merch for true hardlovers·

HARDCORE / HARDSTYLE / RAW / FRENCHCORE / TERROR / UPTEMPO / GABBER / HAKKEN / NEWSTYLE
LADY DAMMAGE / BROKEN MINDS / ARZADOUS / PSYKO PHONIC / CENTRAL / BOMBASS
🔸 HARDCORE CLOTHING · HARDCORE ACCESSORY · HARDCORE MERCHANDISE🔸
Thanks to their elasticity and the quality of the silicone we use, our silicone bracelets are difficult to break and therefore very durable.

Premium quality silicone bracelets. Available in different thicknesses, sizes, colors and designs.
Silicone is waterproof and also scratch resistant, perfect for sporting events or community pools. Wear them all day, every day.
PRICE BY UNIT